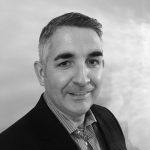 Following the announcement last week that the UK's Millbrook testing group is to merge with France-based UTAC CERAM, Automotive Testing Technology International speaks to Connor McCormack, president of Millbrook, to find out the implications of the merger
') } else { console.log ('nompuad'); document.write('') } // -->
') } else if (width >= 425) { console.log ('largescreen'); document.write('') } else { console.log ('nompuad'); document.write('') } // -->
Are you able to divulge the financial investment being made by UTAC in this merger?
UTAC CERAM has agreed to acquire the combined operations of Millbrook, including all the existing operations and teams across the UK, the USA, Finland, Germany and China, from Spectris for a headline value of £133m [US$178m].
Is it likely that we will see an uplift in Millbrook investment as we saw when Spectris acquired the business?
We are committed to supporting our customers around the world and to meeting their current and future test and validation requirements. The needs of the global automotive industry are constantly evolving, so we will continue to invest in the business.
What are the specific operational benefits that Millbrook will see from the merger?
This merger is a very positive development, as Millbrook and UTAC CERAM offer highly complementary skills, services and technologies. It will create a larger and stronger international group for our customers and colleagues.
In addition, customers will be able to access a broader range of services from the new group, positioning us well to lead the market.
For example, the new group will operate the test center in Morocco, offering a track where vehicles are exposed to extreme heat (scheduled to open in 2021). This will complement our current offering in Finland, where we specialize in testing in cold conditions.
Given the rapid acceleration of bringing EVs to market, is it likely that future investment will focus on developing EV drivetrain technology, specifically?
Millbrook is already at the forefront of supporting customers to develop EV drivetrain technology. We offer the largest independent battery testing capability in the UK, as a result of the growing demand from the electric vehicle market for safer batteries as well as longer battery life and higher power output. We also test drivelines and driveline components in our laboratories in the UK and the USA, having most recently opened a facility in the San Francisco Bay Area, California, to support the development of electric vehicles.
Supporting the electrification of vehicles, as well as the development of other, alternative powertrains, will remain at the heart of our strategy of innovation.