Signal.X Technologies LLC

Signal.X Technologies provides system integration, custom software development, and standardized software products in support of our customers' automated functional and NVH test goals. We offer a unique combination of electrical, mechanical, and software engineering capability backed by system integration and project management experience. We emphasize production end-of-line test, while providing solutions at any scale to fit our customers' needs. From a small custom test application, to complex projects, involving new testing and machine design concepts, collaboration with machine builders, NVH testing methodology development, mechanical design, and integration with production assembly lines. Our objective is to assemble the resources to provide our customers with a complete solution from proof of concept to turn-key test machine. And everything in between.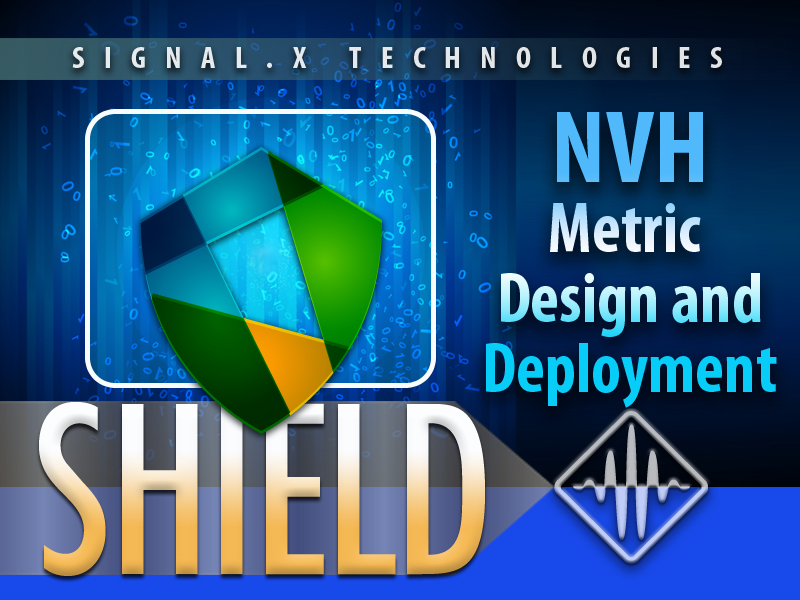 Signal.X has developed standardized test automation platforms that are used around the world to meet the most sophisticated end-of-line testing requirements. For NVH assessment, our ShieldTM platform provides the tools to design NVH metrics, and then extract, study, and report answers that reside within enormous data histories. For automation, Signal.X's STAXTM consolidates machine control and high-speed data processing into one hardware platform. These tools can be deployed separately, or seamlessly integrated to give machine designers flexibility while offering accessibility to the most sophisticated functional and NVH testing capabilities available.