Oxford Technical Solutions Ltd.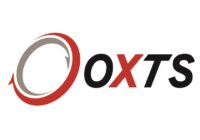 At OxTS we're passionate about inertial navigation and how we can help our customers with our technology. With over two decades of experience in combining the best of high precision aiding sources and world-class inertial navigation expertise, OxTS' products have become the industry standard for automotive testing and are widely used in other industries. Our products provide position, roll, pitch, heading and other measurements of vehicles on land, sea and in the air. Our world-renowned RT3000 is used throughout the automotive industry for vehicle dynamics testing, validating advanced driver assistance systems (ADAS) and developing automated driving technologies.
Position, velocity, acceleration and/or heading updates can be integrated at speed, via the OxTS generic aiding interface, to enhance the navigation solution and bridge the gap during prolonged GNSS interruptions. We achieve accuracy in GNSS-denied environments through our sensor fusion expertise, using a variety of aiding sources such as LiDAR, visual odometry, Ultra Wideband and wheel measurements coupled to accelerometer and gyroscope data to accurately position and orientate units.