Leading Light Technology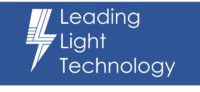 Leading Light Technology Ltd focuses on delivering cutting edge lighting installations in world leading test facilities.
We combine extensive practical experience in all manners of crash testing with exceptional electrical engineering expertise.
Leading light Technology was established in 2023. Although the business is new, the expertise and knowledge behind it is not. Having delivered multiple successful lighting installations at crash testing facilities through our sister business CWB Electrical Engineers Ltd, we set up Leading Light Technology Ltd to focus solely on this niche area of expertise.
We are also able to provide assistance with facility design and project management. We have both mechanical and electrical expertise in house with our designers having invaluable practical crash test facility experience having previously worked in proving grounds and test facilities in the UK.
This experience puts us in the unique position of being able to design systems that are both functional and practical, easy to maintain and as simple as possible.