GeneSys Elektronik GmbH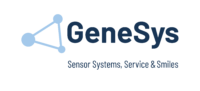 GeneSys Elektronik GmbH is an engineering company with focus on developing and producing sensor systems for a variety of applications – ranging from automotive dynamics analysis to guidance of tunnelling machines, and image processing for process automation.
The GNSS-aided gyro system ADMA (Automotive Dynamic Motion Analyzer) provides highly precise data on acceleration, speed and position as well as the pitch, roll and heading angle of a moving vehicle. The GNSS-aided inertial system ADMA is used by customers for a wide application range, such as vehicle dynamics testing, brake and acceleration measurements, chassis tuning, tyre testing, driving comfort analysis, road surveying, validation of simulation models, navigation of driving robots, validation of driver assistance systems and development of highly automated driving functions.
For synchronous recording of the relative movements of several vehicles a turnkey solution was developed by GeneSys. The system facilitates in situ interpretation of the recorded data.
Users benefit from more than 25 years of application know-how and the experience of the GeneSys experts. Customized and dedicated support completes the overall package for measuring & testing with the ADMA.