Inspection

For 40 years, MECALC has concentrated on the development and production of high-quality data acquisition systems, used globally where accuracy and the quality of signal conditioning matters.

To ensure a future proof testing system, our engineers continuously develop and improve our highly configurable hardware. The just released QuantusSeries product line is designed to be open and accessible. Our growing software partner network integrated our embedded RestAPI, QServer, enabling various applications on the same hardware platform at the same time.

North Star Imaging ranks among the most sophisticated global resource for Turn-Key industrial 2D & 3D Digital Radiography & Computed Tomography (CT) X-ray and High Energy equipment used for Non-Destructive Testing (NDT). NDT analysis is used to evaluate the properties of materials, components, or parts without causing damage to the original part.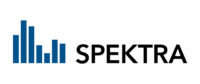 SPEKTRA Schwingungstechnik und Akustik GmbH Dresden, Germany was founded in 1994 and has established itself as a renowned manufacturer of components and systems for the testing and calibration of sensors. The products of the family business are used worldwide for the reliable measurement of dynamic physical quantities such as vibration, acceleration, sound pressure or alternating charge.