Prior to his departure as Rolls-Royce's director of engineering, Dr Philip Koehn gave ATTI the full scoop on the six-year development program behind the marque's first new model to sit on a brand-new aluminum spaceframe architecture
Rolls-Royce has set out to create the world's most luxurious and silent motor car with its pinnacle vehicle, Phantom VIII. At its heartis what the marque calls the Architecture of Luxury – an all-aluminum spaceframe, designed and built specifically for this car to provide superior ride stiffness and silence for what Rolls-Royce refers to as its promise of the Magic Carpet Ride. This eighth-generation Phantom also offers more power thanks to the twin-turbocharged 6.75-liter V12 engine which produces 563hp and delivers 664 lb-ft of torque available from just 1,700rpm. It comes equipped with an 8-speed automatic gearbox, programmed to keep the engine at under 2,500rpm while accelerating to 0-60mph in as little as 5.1 seconds on the short-wheelbase models. To find out more, we caught up with Dr Philip Koehn, Rolls-Royce director of engineering:
You have built a brand-new aluminum architecture specifically for the eighth-generation Phantom positioned to underpin all future Rolls-Royce models. Can you explain its key benefits?
There are a huge number of benefits to the introduction of the Architecture of Luxury, all of which are customer focused. First is individuality – the platform is purely Rolls-Royce and is shared with no other manufacturer, and individuality is very important to the expectations of our customers. Then there is flexibility. This architecture will underpin every new Rolls-Royce from today. It is flexible enough to underpin the new Phantom, project Cullinan and all following replacements. It also means that there is flexibility for a one-off or very small run of highly bespoke cars. Sharing a platform between manufacturers can lead to compromises that a Rolls-Royce customer, or we ourselves, cannot accept. Lastly, is ride stiffness and silence helping achieve the Magic Carpet Ride?
This marks the end to monocoque constructions. Can you explain why you decided to move way from this?
We deliberately pulled away from mass market steel monocoque solutions so as to avoid the problems that come with it – mainly limitations in terms of possible vehicle size as well as too weak structures, leading to a lack of global and local stiffness in the vehicle. High stiffness in turn is the prerequisite for ultimate ride and NVH comfort.
How long has this new platform been in the pipeline for?
I would say essentially for five years, as the final decision to develop an entirely new platform was made early in 2013.
How different is the new Architecture of Luxury compared to the previous spaceframe architecture used for the Phantom VII?
The new architecture relies on large aluminum structures which approximately double the local stiffness of the structure wherever heavy parts are bolted on – axles, engine, gearbox and so on.
Moreover, shield gas weld seams have been widely replaced with new assembly techniques such as gluing, riveting and screwing to further increase quality and rigidity.
The investment both into the new platform as well as into the all-new Rolls-Royce body shop was essential in order to bring the whole of our portfolio onto the new architecture.
How much has this affected the new car's development program, and did the new platform slow down or increase development time?
As always, a new architecture extends the development time of a new vehicle. However, subsequent derivatives sitting on the same architecture will be accelerated and can be delivered quicker.
Did you have to do anything differently compared to previous development programs with vehicles built on the previous platform such as perform new tests to validate and verify the new platform?
As always, the first car to be based on a new architecture requires more effort for design, setting up and/or modifying the existing production site, nominating the new suppliers and so on. However, the overall vehicle testing covers 100% with every new derivative and therefore this was not affected by the new platform.
How much input has BMW had in the development of the new platform, or is this a completely Rolls-Royce-led development?
The development was achieved by a Rolls-Royce-only team as the design of the body structure heavily differs from BMW's monocoque design.
Would you have installed the 6.75-liter twin-turbo V12 had the car been built on the previous architecture?
The decision to produce the new engine was taken independently from the platform development, the key drivers being demand for more low-end torque, latest emissions legislation requirements and of course our customers' love of the Rolls-Royce V12 engine.
The average age of Rolls-Royce customers has dropped dramatically to be in the mid-40s with younger buyers desiring a Phantom that they can also drive, which has resulted in this new engine development. Besides being turbocharged, how different is this new engine compared to the naturally-aspirated V12 engine it replaces?
Very different. Technically speaking, the new engine was derived from the 6.6-liter Rolls-Royce engine as a turbocharged engine has way higher cylinder pressure and therefore requires a more massive engine block. Compared to that engine the displacement of the new Phantom engine has been changed requiring new crankshaft, conrods and camshafts.
Moreover, the hot end is new (bigger turbochargers, electrically controlled waste gates) for higher peak power and torque, the oil pan and oil supply have been changed as well as the fuel injection (new injectors, new high pressure pump, new engine management control unit) to comply with future emissions regulations.
There is a larger cooling system to cover future power and torque increases, as well as now two electric generators and a new high-geared climate compressor. These are designed to fulfil high needs for electric power and air conditioning without increasing the engine (idle) speed.
How did you achieve this degree of engine silence?
This latest Phantom has become the most silent car in the world via many routes: making the body structure 30% stiffer; and adding 130kg more sound deadening material in roof, floor and door cavities, as well as 6mm thick sound deadening glass. More focused on the engine bay, we added a double bulkhead, new engine and gearbox mounts, plus engineered the engine to operate at lower speed, thanks to the turbocharged engine delivering maximum torque from 1,700rpm onward, 50% more torque than the previous naturally aspirated engine. 
Does this new turbocharged engine and platform spell the end of naturally-aspirated Rolls-Royce engines?
That is correct. The outgoing Phantom's V12 was the last naturally aspirated engine in our portfolio.
The new platform has been designed and engineered in such a way as to be scalable to the size and weight requirements of different future Rolls-Royce models with different propulsion offerings. What could those propulsion offerings be?
We at Rolls-Royce strongly believe in electric powertrains as they take the V12's effortless propulsion to the next level. So far, however, due to the limited battery capacity and the preferences of our customers we have not offered an electric powertrain yet. However, the Architecture of Luxury has been provisioned to carry an electric powertrain within the next decade.
Was BMW involved in the development of this new engine?
In the word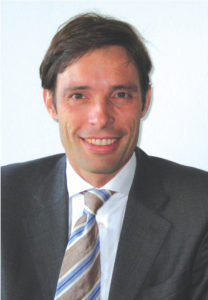 s of Sir Henry Royce, we"take the best that exists and make it better". Our Rolls-Royce team of engineers created this new 6.75-liter V12 engine in the Rolls-Royce engineering facility in Munich, Germany.