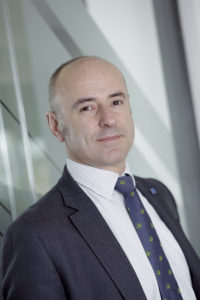 In the past year, we've seen huge strides in the automotive industry in bringing new technologies to life, along with solutions to improve safety, efficiency and emissions.
Autonomous vehicle technology has continued to be a key focus for the industry across the world, with Google in the USA inviting members of the public to trial self-driving cars, and the UK government's move to develop laws for safe use of driverless cars. Even the UK city of Coventry saw driverless cars on the roads for the first time.
But 2017 was not just about autonomy. Continued speculation over the safety of connected and autonomous cars is driving improvements in vehicle resilience, and the introduction of RDE and the announcement of the 2019 Ultra Low Emission Zone in London highlight key developments in reducing emissions.
The automotive industry in 2018 will continue to drive these trends forward with a key focus on autonomy, vehicle resilience, emissions and electrification.
By 2025, it is expected that 100% of cars will be connected with nearly all of the top 10 OEMs launching highly autonomous vehicles. As we move toward this greater connectivity, over the course of the next year there will be greater investment in connected and intelligent transport infrastructure, ADAS will become common in passenger vehicles, and there will be a continued focus on providing the skills needed to develop future vehicle technologies.
Massive increases in vehicle complexity and connectivity mean cybersecurity will be critical to ensuring robust product development. Vehicle resilience will be key, weaving together three key disciplines: system integrity, cybersecurity and system safety for risk-driven development of safe, functional and more secure systems.
This year we'll see a further focus on developing cleaner powertrains and RDE Step 2, which will ensure new cars conform to Euro VI standards in the real-world environment.
Furthermore, regulations will mean all types of transport in our cities will tighten, from taxis through to buses, with the Ultra Low Emission Zone in London coming into effect at the beginning of 2019.
While the industry continues to develop cleaner powertrains, forecasts suggest we will also continue to see the increased electrification of vehicle powertrains.
By 2025, we will see up to 60% of all vehicles have some form of hybridization, with 10-20% being pure EVs. That said, there is still considerable work to make this a reality, particularly with the requirement for better electric and hybrid infrastructure and improving the range of battery electric vehicles.
Dr Geoff Davies, chief strategy officer, Horiba MIRA