Weiss Technik GmbH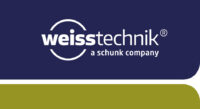 The Weiss Technik Companies
The Weiss Technik Companies offer under the slogan – Test it. Heat it. Cool it. – solutions that are used around the world in research and development as well as in the production and quality assurance of numerous products. A strong distribution and service organisation with 22 companies in 15 countries at 40 locations ensures optimum customer support and guarantees a high degree of operational safety. The brand weisstechnik® includes individual solutions for environmental simulation, heat technology, clean rooms, climatic engineering, air dehumidification as well as containment solutions.
An experienced team of engineers and designers develops, plans and produces high-quality and reliable heating technology systems for virtually any field of application. The wide product portfolio includes heating/drying ovens, clean room drying ovens, hot-air sterilisers, microwave systems and industrial ovens. The portfolio reaches from technologically sophisticated standard versions to customised solutions for individual production operations. The Weiss Technik Companies are part of the Schunk Group based in Heuchelheim near Gießen, Germany.
The Schunk Group is a globally operating technology company with a global business unit structure. The company is a leading supplier of products made of high-tech materials – such as carbon, technical ceramics and sintered metal – and machines and systems – from environmental simulation and air conditioning to ultrasonic welding and optical machines. The Schunk Group has more than 9.100 employees in 29 countries and achieved sales of €1.35 billion in 2019.