VCST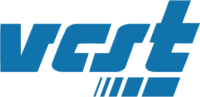 VCST, a company of the Belgian BMT Group, is a world-class automotive supplier of precision-machined powertrain and brake components. VCST designs and manufactures engine and transmission gears as well as brake valve components for combustion engine, hybrid & pure electric vehicles.
VCST has a global footprint and can serve its customers locally in the main automotive markets: Europe, North America, China and India. More than 30 patents emphasize the innovative solutions we offer to meet your needs. You can rely on us for the completion of your powertrain project: design, development, prototyping, validation and vertically integrated highly-automated production.
In a world where e-mobility is accelerating and will become the "new normal", VCST also offers a comprehensive range of single & 2-speed e-drives, easy to integrate in any vehicle architecture, even for low quantity projects.
Our 2-speed e-drives are used by customers that don't want to choose between high initial torque or high top speed. Giving the electric motor an additional gear ratio improves acceleration and torque as well as electric range as it keeps the motor in its efficiency sweet spot by reducing motor rotation speed. The
2-speed also enables the motor and the battery to be downsized, reducing mass and further increasing efficiency. It therefore contributes to further cost reduction – or cost parity with increased capabilities.
Our e-drives are modular and scalable, embracing a wide range of vehicles, from premium sports cars and SUVs to delivery vans and pick-up trucks, from light to medium duty. They can be used in front-, rear- or all-wheel drive applications as a primary or supporting drive axle.