Siemens Digital Industries Software

Drive innovation and productivity in test-based engineering
The Simcenter family, part of the Xcelerator portfolio, by Siemens Digital Industries Software, supports performance engineering departments with simulation and test solutions for balanced vehicle performance under the challenges of eco pressure (fuel economy and emissions reduction measures, and lightweight) and mechatronic systems innovation (safety, advanced driving assistance systems, driving comfort, and driving pleasure).
In the digital era, it remains crucial to test, validate and optimize real-world designs within the constraints of shorter testing cycles, conflicting performance requirements, growing product complexity and reduced costs.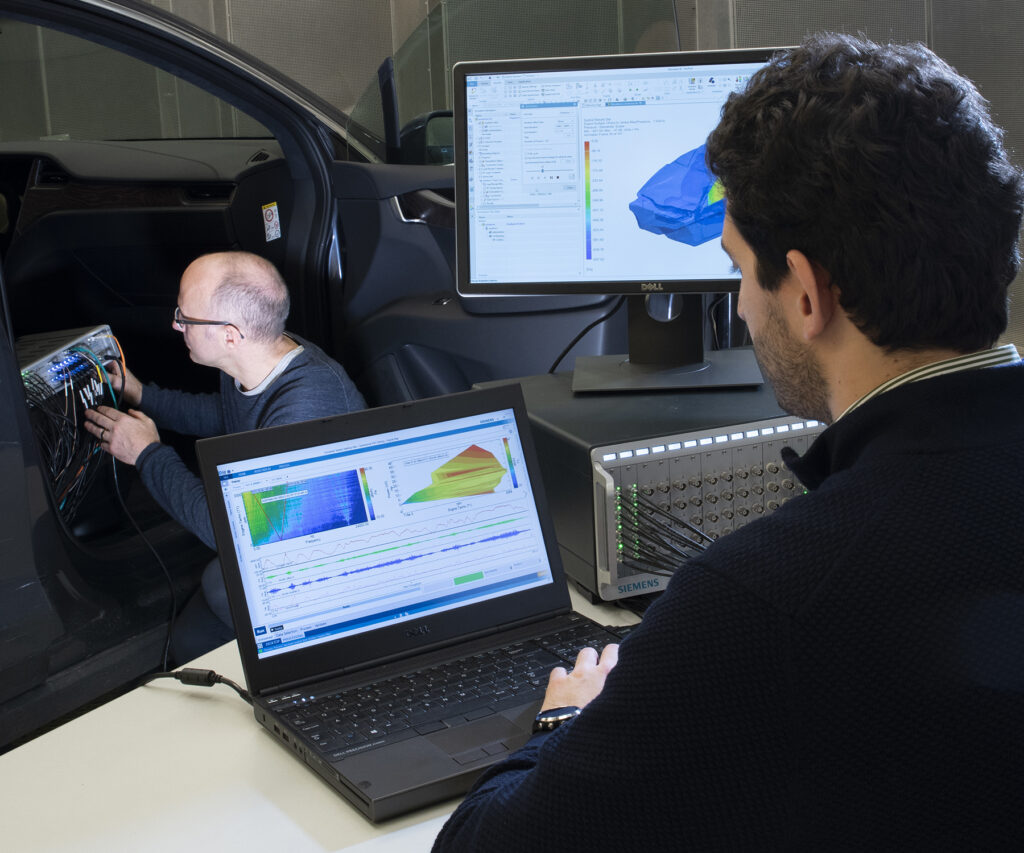 Over the last few decades, the variety of vehicle models, motor types, configurations and options per brand has exploded. Car manufacturers have introduced new powertrain architectures, innovated materials, and invented functionalities for safety and autonomous driving. This dramatically increases the validation testing workload, including new tasks that are specific to digital technologies and electric vehicles. Therefore, physical testing continues to play a crucial role during early development, even though a growing number of companies are digitalizing the process.
Enhance testing processes and boost productivity and product innovation with Simcenter Testing Solutions. Our solutions integrate multi-physics data acquisition hardware with a complete suite of acquisition, analytics and modeling software to cover a wide range of test needs.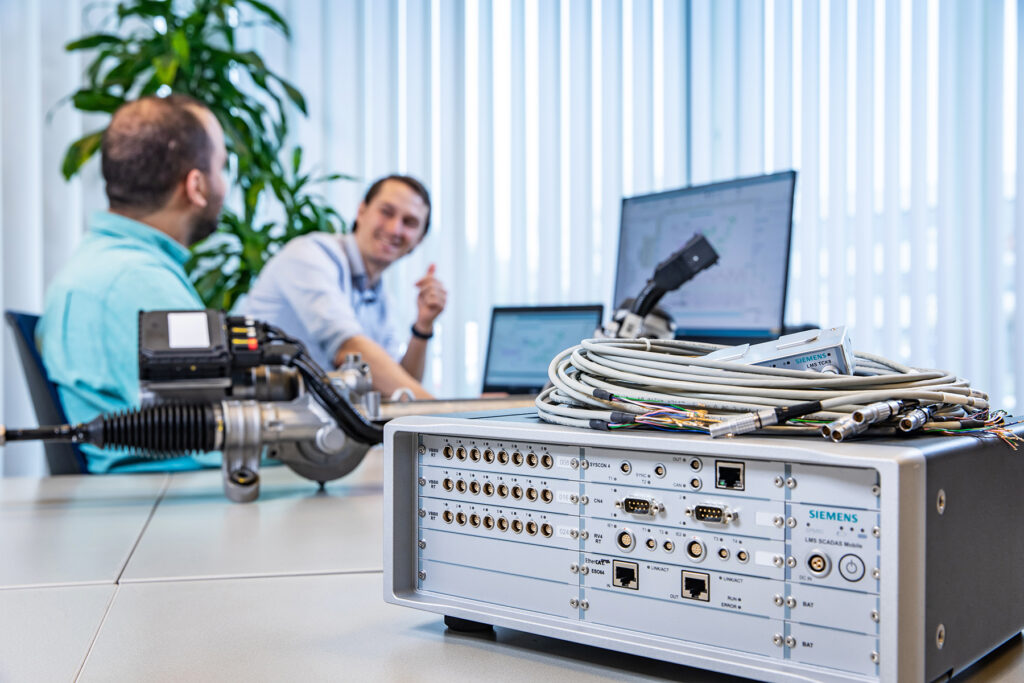 Simcenter Testing Solutions deliver critical insights for innovate smart products, increase testing productivity and efficiency, maintain quality, enhance team collaboration and engineering flexibility, close the loop with simulation and lower cost of ownership.
Simcenter offers future-proof solutions. This complete working environment brings the latest technologies closing the loop with simulation to set the development teams in the fast lane towards the Digital Twin approach.
Simcenter testing covers the following key automotive applications:
Engine noise and vibration testing
ADAS and data collection
End-of-line testing
Gear whine and rattle testing
Brake squeal testing
Driveline sensitivity testing
Noise source identification
Sound power testing
Acoustic intensity mapping
Noise source ranking
Interior noise assessment
Sound quality testing
Pass-by noise testing
Torsional vibration measurements
Acoustic material testing
Active sound design
Aero-acoustic wind tunnel testing
Transfer path analysis
Operational deflection shapes
Modal testing and analysis
Operational modal testing and analysis
Component vibration qualification testing
Full system and component durability testing
Road load data acquisition
Load data analysis
Accelerated testing
Rugged data acquisition
Thermal testing
Experimental fatigue life prediction
Model-based system testing
Safety testing
Tire testing
URL link: https://www.plm.automation.siemens.com/global/en/products/simulation-test/testing.html