Photron
Photron is a worldwide leader in the design and manufacture of high-speed video cameras. High-speed cameras facilitate the detailed analysis of crash testing, combustion processes, material strength, flow/particle movement and more. Photron provides a wide range of high-speed cameras with exceptional light sensitivity for slow motion analysis. Our FASTCAM series offers cameras with megapixel resolution and performance to 21,000 frames per second (fps), as well as 4-megapixel cameras that produce true HD resolution images at frame rates to 2,000fps.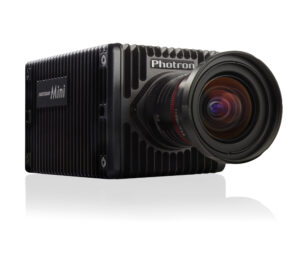 Photron's FASTCAM Mini CX and FASTCAM MH6 were specifically designed for automotive safety testing. Both cameras offer outstanding HD 1080 resolution at 1,000fps with industry leading light sensitivity of ISO 5,000 color and ISO 10,000 monochrome.
The Mini CX delivers an exceptional combination of resolution, frame rate, light sensitivity and durability in a compact, stand-alone package suited for both on-board and off-board testing. Designed for space limited locations and High-G operating environments, the Mini CX is Photron's smallest, lightest and most rugged self-contained camera, tested to 150G.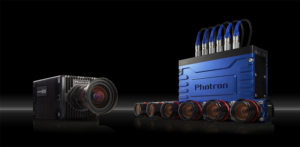 The MH6 allows six miniature camera heads to connect to a single control unit and is designed for severely space/weight constrained locations. The camera heads and control unit are extremely rugged, tested to 160G and 100G respectively. Additional features include automated image download to non-volatile memory, Gigabit Ethernet and USB3 for image download, and a built-in acceleration sensor that serves as a backup trigger source and allows waveform data to be saved alongside recorded images.