MTS Systems Corporation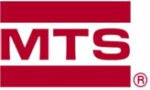 For over 40 years, MTS has been a trusted partner for innovative ground vehicle testing solutions. Leading vehicle manufacturers and suppliers throughout the world depend on MTS to reduce their product development time, decrease warranty costs, and accurately validate and predict product performance. Whether you perform full-vehicle, sub-assembly, component or material testing, MTS offers high-performance testing and analysis tools and responsive, local support to meet your specific business needs efficiently and cost-effectively.
The comprehensive MTS testing offering includes solutions for:
Durability testing
Vehicle dynamics testing
Precise measurement and characterization
Noise, vibration and harshness (NVH evaluation)
Drivetrain testing
Tire testing
Aerodynamics
Our systems also support almost every vehicle type and size imaginable, including:
Motorcycles and recreational vehicles
Passenger vehicles
Light-to-medium-duty trucks
Heavy-duty trucks and other commercial vehicles
Tractors, construction vehicles and other off-highway vehicles
Motorsports vehicles• Rail vehicles and railway structures
Contact us today to discuss your testing challenges with us and learn how MTS' proven technology and industry-leading expertise can improve your vehicle testing programs.