Kistler Instrumente GmbH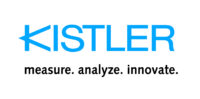 Kistler is the global leader in dynamic measurement technology for measuring pressure, force, torque and acceleration. Cutting-edge technologies provide the basis for Kistler's modular solutions.
Customers in industry and science benefit from Kistler's experience as a development partner, enabling them to optimize their products and processes so as to secure a sustainable competitive edge. The owner-managed Swiss company's unique sensor technology plays a key role in the evolution of automobile development and industrial automation, as well as in numerous emerging sectors. With a broad knowledge of applications and an absolute commitment to quality, Kistler is making an important contribution to the further development of current megatrends. This includes topics such as electrified drive technology, automated and connected driving, emission reduction and Industry 4.0.
Some 2 200 employees at more than 60 locations worldwide are dedicated to developing new solutions and offer customized service for individual applications.
Automotive Research & Test: next generation automotive systems measurements
With the latest automotive developments and increasingly complex operating conditions, the testing requirements during vehicle development are becoming ever more demanding. Vehicle test programs with accurate measurement results are an essential requirement in developing safe, energy efficient and sustainable automobiles.
The Kistler Automotive Research & Test (ART) Division develops products and systems used in powertrain testing and in vehicle dynamics, structural load and crash testing. As a leading system provider of solutions based on measurement technology, Kistler supplies accurate sensors, reliable data acquisition systems, customized services and comprehensive application software for complex measurements in the automotive sector.
Kistler measurement solutions lead to environmentally friendly combustion engines, make it possible to build lighter vehicles while maintaining driver comfort and play a key part in enhancing vehicle safety – always supportive of the latest megatrends and legal requirements