Keller AG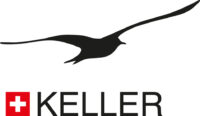 KELLER AG für Druckmesstechnik was established in 1974 by Hannes W. Keller, the inventor of the integrated silicon measuring cell. The company is wholly family-owned and employs 450 staff.
Every year, KELLER produces more than 1,2 million high-grade measuring cells. This high volume allows us to keep prices low, despite our complex production processes and stringent quality requirements. From start to finish, our value chain is created at our headquarters in Winterthur, where we do everything from producing the individual parts to calibrating the sensor and carrying out the final checks on the finished product. This means that all KELLER products are 'Made in Switzerland' and customers can be sure that they are getting renowned Swiss quality.
In over 35 highly specialised production islands, the latest automated production processes are used to manufacture large series of industrial OEM transducers and special designs in small quantities.
The application areas for the pressure transducers are just as broad as KELLER's product range. For example, KELLER supplies components to the automotive industry for seamless execution of exhaust pressure measurements, gearbox and brake control, and engine test monitoring. We are also specialists in the oil and gas industry, as in the water and environmental industry or in the aviation and space travel to name just a few industries. Of course the KELLER products also can be found in all manner of everyday objects. For instance, they monitor the pressure in scuba tanks or measure the temperature of microwaves.
KELLER AG für Druckmesstechnik, including KELLER Gesellschaft für Druckmesstechnik mbH in Jestetten / Germany, is certified to ISO 9001. This means that our measured values can be fully traced to national standards.