Data Physics Corporation

With a full line of electrodynamic shakers, power amplifiers and acoustic generators to complement its vibration controllers and dynamic signal analyzers, Data Physics is a total solution supplier of high-performance vibration test and measurement systems for the world's automotive, aerospace, defense, technology and test laboratory leaders.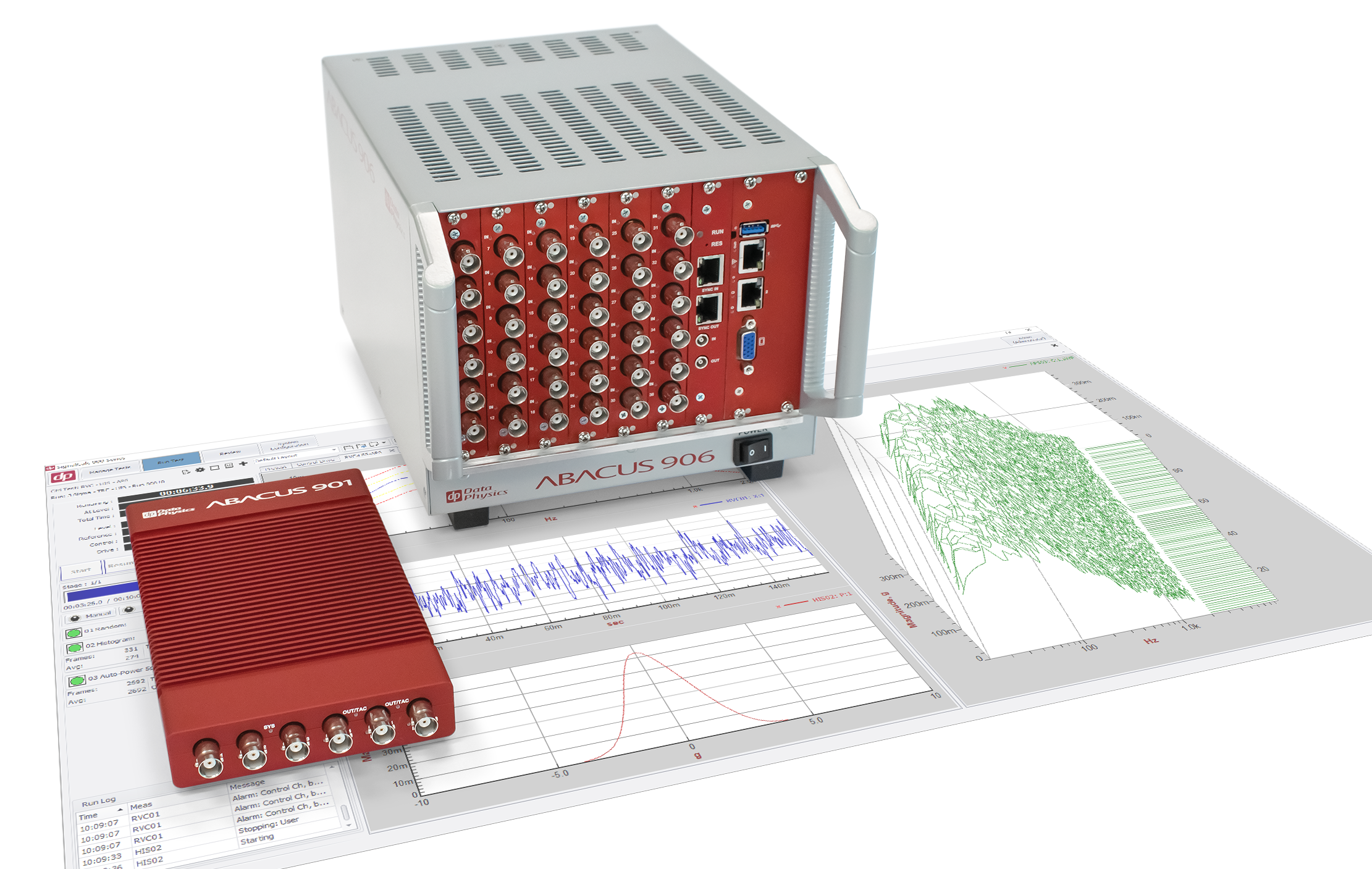 Renowned for ease-of-use, Data Physics SignalCalc Signal Analyzers lead the industry in measurement accuracy. The new 900 Series platform leverages a distributed real-time signal processing engine that supports multiple, simultaneous dynamic signal analysis – even while controlling a vibration test profile such as random, sine, or shock. And with an intuitive software environment built on a relational database structure, users can now tackle the most challenging of test scenarios without compromising ease-of-use or accuracy.

Data Physics Vibration Controllers combine innovative control algorithms with powerful distributed DSP hardware in an integrated solution. Software and hardware are specifically designed to work together to provide the fastest loop speeds and stable control on both electrodynamic and hydraulic shakers. The Matrix vibration controller supports simultaneous multi-shaker operation that employs continuous control, compensating for cross-coupled dynamic responses of multiple inputs to yield high control accuracy.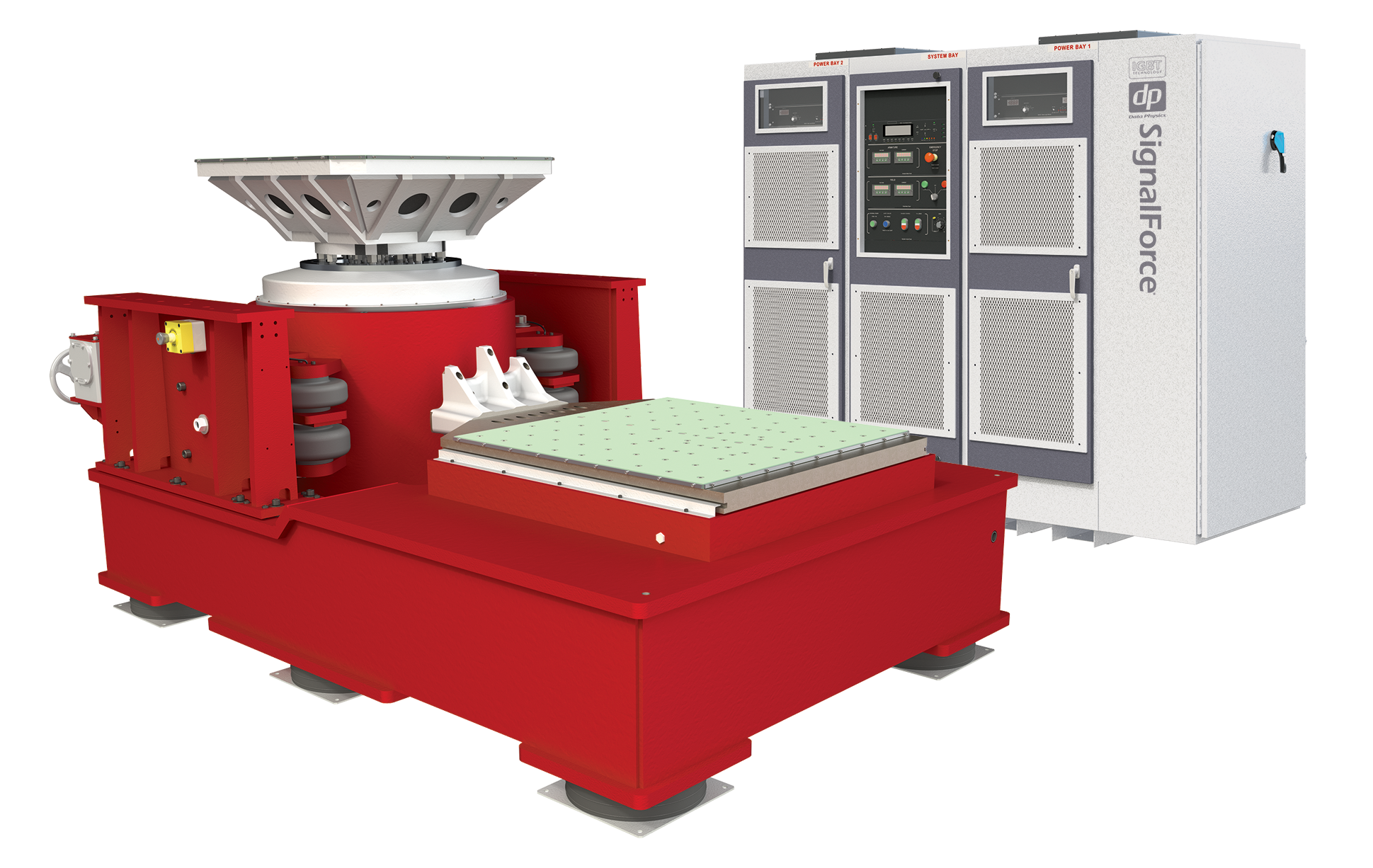 Data Physics SignalForce shakers combine robust designs with innovative engineering to deliver a reliable and high-performance vibration testing solution. Data Physics is a worldwide supplier of comprehensive vibration test systems including shakers, power amplifiers, slip tables, and head expanders for custom and multi-shaker configurations. Electrodynamic shaker systems from 2 lbf (9N) to 50,000 lbf (222 kN) are available, with accessories and fixtures optimized for your application.