Cruden BV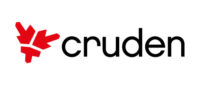 Cruden driving simulators and software for automotive testing and driver research
Driver-in-the-loop testing for vehicle and mobility technologies, systems and designs – in ADAS, autonomous driving, vehicle dynamics, ride & comfort, HMI and NVH.
Cruden is the world's leading designer, manufacturer and integrator of professional open architecture driving simulators and simulator software for the automotive, motorsport, marine and motorcycle industries.
We supply flexible, durable, high performing real-time simulators and their modular components:
Hardware
Simulator software (Panthera)
Vehicle models
3D content
Visual & audio systems
Cruden manufactures professional static and motion-based driving simulators and simulator software to suit all budgets, and specification. Our customers range from engineers running desktop vehicle simulations, first tier suppliers and small automotive departments, up to OEMs and research institutes specifying large Capex R&D simulator projects requiring significant customization.
We have a deep understanding of vehicle simulator applications, including ADAS/AD testing and driver research, vehicle dynamics, vehicle modeling, image generation, the 3D content and design process and hardware-in-the-loop (HIL) integration. Via our Panthera simulator software, our simulators work seamlessly with our customers' own CAE tools.
See our brochure for more information on driving simulators engineering and research applications, including: vehicle dynamics; autonomous driving; ride & comfort; driver training; HMI; ADAS; autonomous driving; NVH; audio; and driver behaviour research.
Driving simulators for ADAS and AD testing​
To engineer a car that feels safe, it is critical that engineers and researchers understand how to make the driver and passengers feel comfortable while traveling in a highly automated vehicle. Feedback from different types of people in multiple scenarios, throughout the development process, is key. There are simply no models for this and sufficient real-life testing is impossible. Driving simulators are the only way to develop future cars and systems within the necessary timeframes. By adding a driver-in-the-loop at the earliest possible stage of the development process, engineers can validate and make design choices sooner and with greater confidence, resulting in better designs, shorter development time, less cost building prototypes and reduced environmental impact. Moreover, the use of DIL simulators helps close the gap between subjective assessment using real vehicle prototypes and objective assessment using offline simulations. Our ePhyse open-architecture interface enables users of a Cruden simulator to work with their organisation's existing CAE tools, including vehicle models, traffic simulation and sensor simulation, as well as with hardware test rigs.