AVL Emission Test Systems GmbH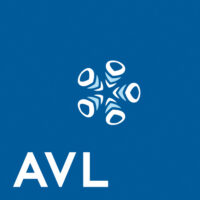 AVL Emission Test Systems GmbH is a leading company for development and production of gas analytics, measuring and automation systems for exhaust gas emission applications as well as evaporative gas emissions from fuel systems and vehicle interior air quality.
More than 50 years competence in gas emissions testing proves our excellent expertise and dedication for these applications. AVL Emission Test Systems not only has a very complete product line, but also strives to offer the most innovative products. Drawing on its pioneering spirit, the company provides concepts, solutions, and methodologies for a greener, safer, and better world of mobility. To achieve the vision of climate-neutral mobility, AVL Emission Test Systems drives innovative and affordable solutions for all testing applications – from traditional combustion engines to hydrogen and e-fuel combustion as well as hybrid powertrains including battery and fuel cell technologies.
Thanks to AVL's worldwide subsidiaries, AVL Emission Test Systems is represented in all major markets of the world close to its customers. AVL Emission Test Systems GmbH is a group company of AVL List GmbH, which is supporting customers in their mobility ambitions with 10,700 employees at more than 90 locations and with 45 Tech and Engineering Centers worldwide. In 2021, the company generated a turnover of 1.6 billion Euros, of which 12% are invested in R&D activities to ensure continuous innovation.