Kelly Friel, digital product manager with Zoro, a supplier of tools and personal protective equipment, shares her insight on what you need to do to meet COSHH regulations during crash test and inspection work.
While it's an exciting sector for car enthusiasts, the automotive testing industry can sometimes be a hazardous field of work. In fact, during crash testing and inspections, technicians in the industry risk exposure to harmful gases, dust, chemicals and dangerous particulate matter, all of which have the potential to cause serious respiratory and skin problems. So, it's essential that employers minimize the risk of exposure with the right protective gear.
What are your obligations according to the regulations? Here's what you'll need to do to make sure that both you and your employees are given adequate protection on the job. Just read on to learn everything you need to know.
What is COSHH and what are your legal duties?
COSHH is a set of laws that dictate the responsibility of employers to protect their staff from dangerous or toxic substances and by-products. A dangerous substance is defined as anything that could potentially cause harm, including the following:
• Vapors, gases and sprays.
• Fumes including those from exhausts.
• Corrosive chemicals and those that cause skin damage or irritation, such as battery acids, or air conditioning refrigerant liquid or gas.
• Dust and other small particulate matter that could be inadvertently inhaled.
• Explosive or flammable materials like petrol.
During crash testing, vehicle inspections and other automotive testing work, chemicals and other dangerous substances used in the construction of cars can become disturbed. Once released, these substances have the potential to be extremely hazardous to those exposed to them. That's why all employers have a duty to provide suitable protective equipment, including skin, eye and lung protection, during high-risk work.
Making a COSHH risk assessment
Automotive testing involves a number of different processes, and each stage has its own unique risks. That's why you need to undertake a thorough COSHH assessment, which will help you to establish what hazardous substances your staff could potentially come into contact with during test and inspection work.
You'll need to detail who could be harmed, and how it might happen: you can find out more about the process on the Health and Safety Executive (HSE) website www.hse.gov.uk/coshh/. Once you've undertaken the assessment in full, you'll have a better understanding of the kind of risks you need to be planning for.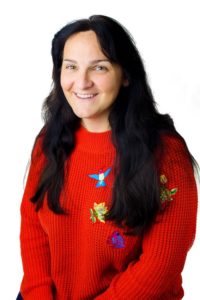 Which PPE do you need?
During car testing and inspection work, damaged vehicles can release potentially harmful liquids, gases and particulate matter. As car crash testing processes can be so unpredictable, you'll need to plan ahead for different scenarios. For instance, are the correct controls in place to prevent an explosion? Will workers on site have access to respiratory masks in the event that fumes, acids or dusts are released? Do workers have sufficient eye protection to guard again eye damage caused by particulate matter?
While sounds aren't technically classed as a hazardous substance, they can still present a serious health risk if adequate PPE isn't provided. Close proximity to loud engines, air bags inflating, loud noises on impact during collisions, and other sounds have the potential to cause lasting damage, including hearing loss and tinnitus. So, employers must provide effective hearing protection during potentially loud work.
Those who work in the automotive testing industry have access to a range of exciting technologies but, to do their jobs safely and effectively, they need to be equipped with the correct PPE. This guide should help you to make informed decisions about which PPE is needed during the car testing process.
To find out more head to the Zoro website.